10 Oct

Bedlam Blood Battle 2019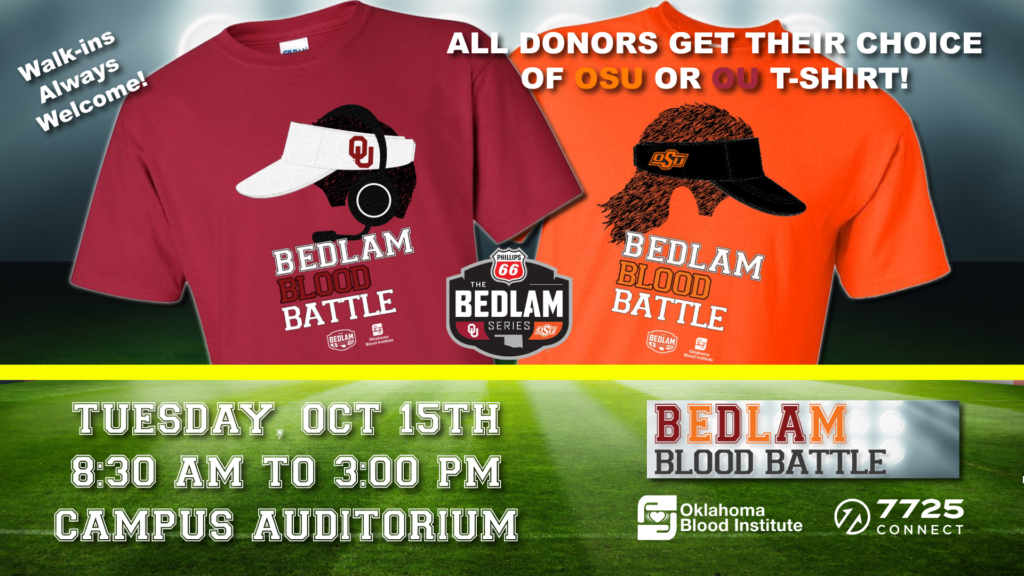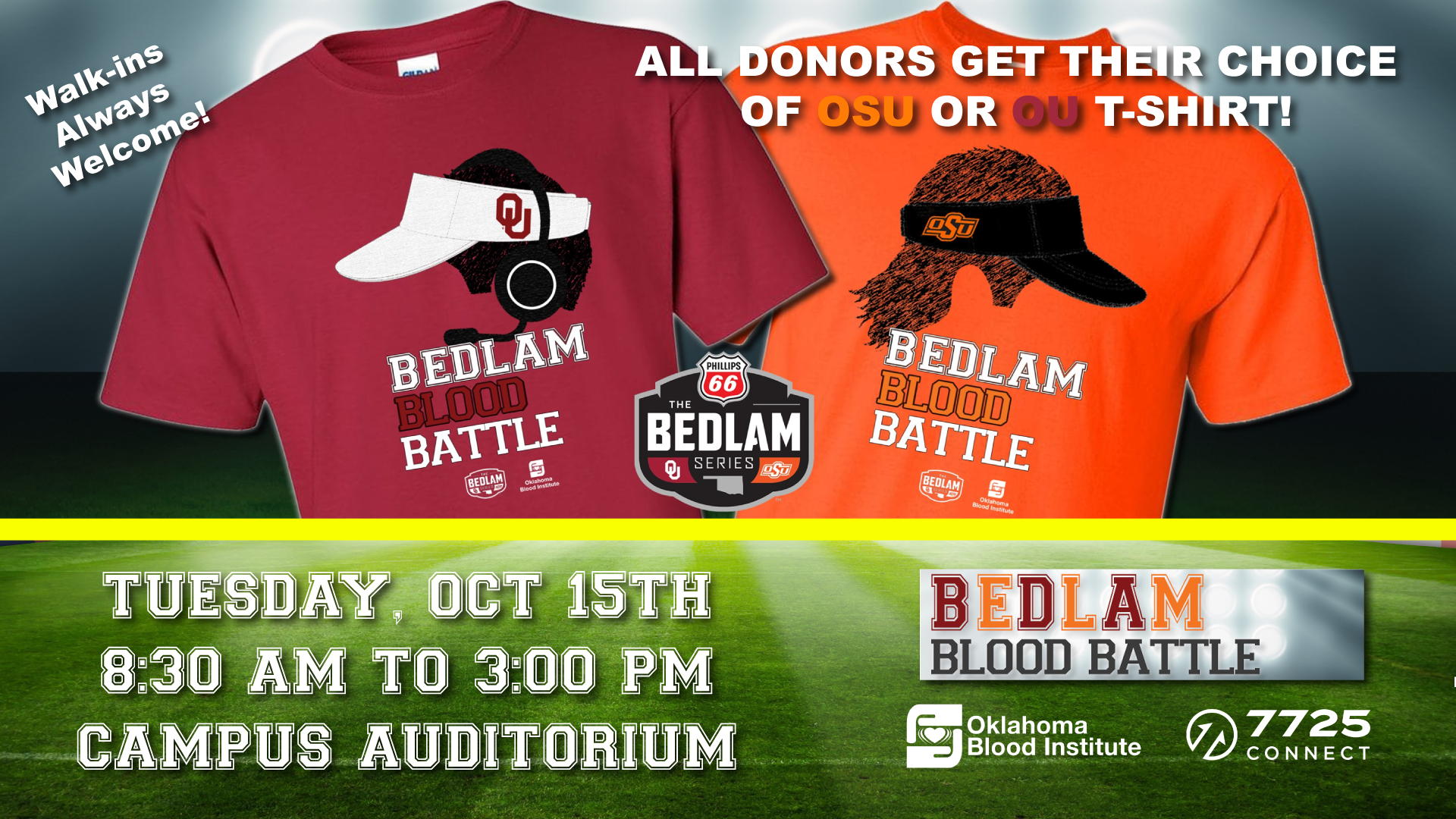 BEDLAM BLOOD BATTLE!
7725 Connect Blood Drive
Tuesday, October 15th
8:30 am – 3pm
Located in the 7725 CONNECT campus auditorium at entrance 2B
Give blood & get your choice of an OSU or OU T-shirt!
Pre-schedule an appointment online: https://www.yourbloodinstitute.org/donor/schedules/drive_schedule/300745
Want to save time?? Answer your questions online!
Link to Donor Express: https://obi.org/donor-express/